Forget Relaxation – Take A Bliss Break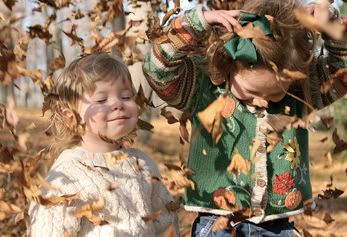 It's been suggested that I'm wound a *little* tight. I'll be the first to admit that I have problems relaxing. I tend to be sort of a black-or-white, stop-or-go kind of person, at least when it comes to my work and myself. For the past five months or so, I haven't been able to let go of this tension. I've sort of had this feeling that I need it to keep going, that somehow relaxing would cause me to lose my momentum. 
On the other hand, I know that I need to relax every now and then; otherwise I won't be as productive as I could be. And so it has been with this in mind – increased productivity – that I have set about trying to "relax." Like any good workaholic, I schedule a break. I cordon off a largish chunk of the day and I say this is where I will relax. 
It never works. For some reason all I can think is something along the lines of "Hurry up and relax so we can get revitalized and work better!" It doesn't take a genius to figure out that not a lot of relaxing gets done this way. And yet, bull-headed and not really knowing any other way of doing it, I keep trying the same thing expecting different results.
So when Date #4 asked if I would like to steal away to his property in the Hill Country for the weekend, I said yes without a second thought. I wondered if it were possible that I could actually unwind finally. Would I be able to release the tension I'd been holding so tightly to me for the past five months?
I won't lie: I brought my laptop with me and double-checked with D#4 that there would indeed be Internet access. And bless his heart, he let me bring it, warning me that I wouldn't want it once I got there.
Indeed, as we drove onto smaller-still roads that turned to gravel, I thought two things: one, is he gonna kill me out here; and two, you'd have to get me this far away from things to quiet my mind. I am pleased to report that the majority of the weekend was spent in sleep (10 hours every night for three nights), in bed (ahem), reading fiction (fiction?!), talking, or hiking and swimming.
The weekend was in a word blissful. (Merriam-Webster defines bliss as "complete happiness.") I had let go of every thought of work, this blog, my company… I wasn't consciously attempting to relax. I had sort of given up on the idea. I finally let go of the part of myself that felt guilty or anxious for indulging in day-long pajama-wearing or 48 hours without e-mail (gasp!).
I came back to work refreshed and ready to tackle a lot of projects I'd been putting off. I was much more focused than I had been (that might have had something to do with all of the sleep I got), and my mind was swirling with new business ideas. And, of course, this post.
What is the most blissful thing you could do for yourself? Maybe it's as simple as a pedicure, calling in a sick day to go surf, or spending 48 hours in the country. Try to make it happen this weekend. See how much more productive you are on Monday.